"We've got to save the world!" – Johnny X

This page is about the real world.
"Just like this Tiny'Mon, this page is tiny!" – Blast Ketchup

This page is a stub. It needs to be expanded immediatley!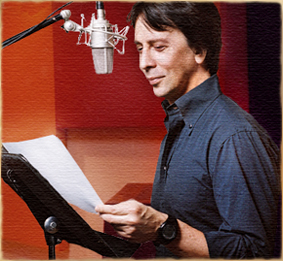 Bill Mondy
is an American voice and film actor.
Filmography/Television Work
Meet the Deedles (1998)
The Crow: Salvation (2000) as Phil Dutton
Snowbound (2001) as Wiley
The Burial Society (2002) as Stuart Lightman
The Dead Zone (2002) as Roscoe
I Spy (2002) as McIntyre
Miracle (2004) Lou Nanne
Scooby Doo 2: Monsters Unleashed (2004) as Vomit Reporter
Promise Land (1997-1999; Two episodes) as Beckwith/Coop Lemley
Touched By an Angel (2000) as Bernie
Johnny Test (TV Show) (2005) as Mr. Black/Brain Freezer
Dinosaur Train (2009) as Uncle Jack the Einiosaurus
Ad blocker interference detected!
Wikia is a free-to-use site that makes money from advertising. We have a modified experience for viewers using ad blockers

Wikia is not accessible if you've made further modifications. Remove the custom ad blocker rule(s) and the page will load as expected.